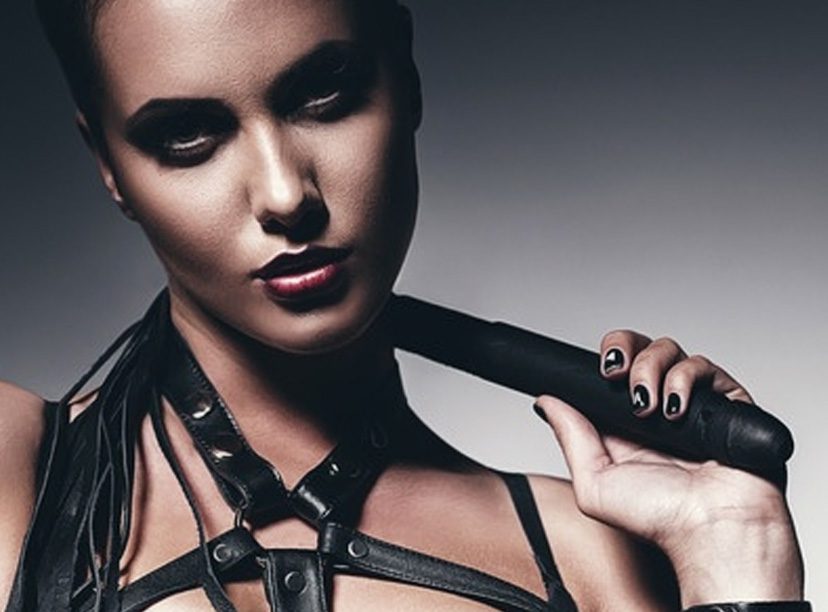 INTENSE EROTICISM and MORE!!!
B&D– Whips, paddles, floggers, canes, etc.
S&M–on occasions I'll spice it up Marquesa style.
Handcuffs, leg shackles, ropes, restraints, and so forth.
BDSM–when Mistress Marquesa masterfully mixes it with entrancement, I can drive us both to passions and pleasures that'll curl toes, fingers, and other body parts!
Do any of these items or ideas titilate and stimulate you, My pet?
How many of the things I've mentioned intrigue, fascinate, or thrill you, slave toy?
I'm not a sadistic monster and as intense as I may decide to be, I only go as far as the reality of My fantasies and yours is mutually pleasurable and satisfying for Me and you too.
Oh! yes indeed, in each or all of  our interactions I AM IN CHARGE.
And what motivates Me [and should do likewise for you] is the desire to explore, experiment with, and enjoy only SAFE! SANE! MUTUALLY CONSENSUAL! grownup fun and games.
No, I don't have a dungeon anymore but that doesn't mean I can't play hardcore!
Suppose you respectfully and sincerely ask Me; and I truly believe you are a well-balanced and well-grounded soul; and our interests, fantasies, fetishes, and so on are compatible:
I'm well-equipped, well-developed, and I've got the right stuff to show you the ropes all right.
Before you contact Me or anyone else about such very personal, extremely powerful, ALWAYS TO BE TAKEN SERIOUSLY playtime–there are some things for you to do ASAP:
LEARN AS MUCH AS you CAN ABOUT ANY TYPE(S) OF EXTREME SENSUALITY you might CONSIDER GETTING INVOLVED IN. There are lots of places in cyberspace and elsewhere you can do your homework.
FIND OUT AS MUCH AS POSSIBLE ABOUT ANY PARTNER(S) you EVER EVEN IMAGINE WILLINGLY SURRENDERING ANY AMOUNT OF INFLUENCE, CONTROL, DOMINATION, OR POWER OVER yourself TO.
EXPLORE yourself AS COMPLETELY AS you can. Answer questions about what you really want, whT you really feel and how far you truly are willing to go as well as what you desire in a partner.
OBEYING ME IS AN EXCELLENT DECISION.
BUT NEVERTHELESS, DO THE THREE THINGS I MENTIONED FIRST AND FOREMOST BECAUSE THEY'RE GOOD FOR you.
CLICK ON THE LINKS TO READ MORE ABOUT MY APPRECIATION FOR AND FEELINGS ABOUT EXTREME CONTROL…