For Me Every Session Is About You And I TOGETHER
Reveling In Mutual, Mind-Blowing Pleasure!
My Always Enjoyable Responsibility Is To Help You Feel Comfortable 
As We Explore And Indulge Your Secret Desires. 
If You Possess An Experimental Side, 
I'll Coax It To Come Out And Play With Me.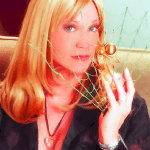 MasterCard, Visa And AMERICAN EXPRESS
Approval Can Be Done By Me Personally Within A Matter Of Minutes!