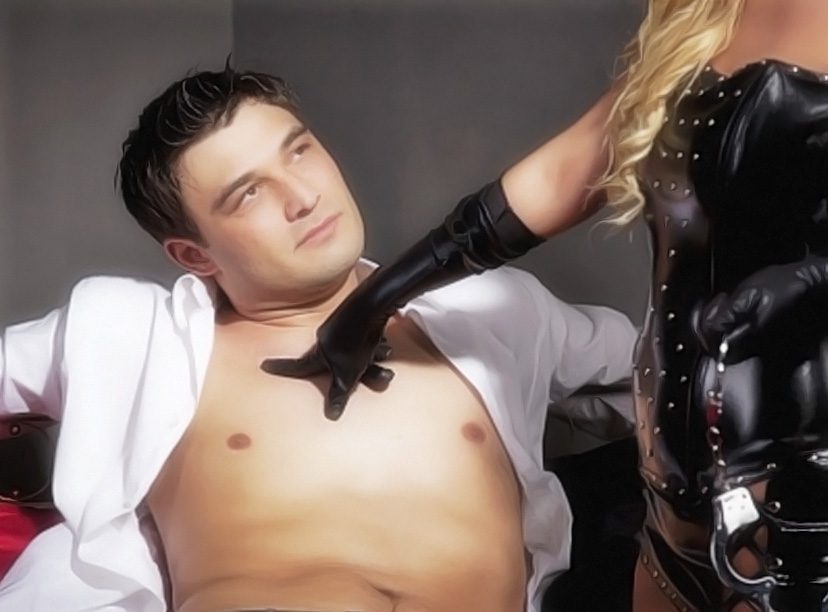 My success and our PASSIONATE PLEASURES come from a simple truth:
I understand men.
I know what they want, I know what they need, and I know how to give it to them. Let Me demonstrate by telling you a little bit about yourself.
you're curious. you like to try new things.
you appreciate and wholeheartedly EMBRACE a wild and wanton woman who is able, willing, and ready to try them with you!
you're intelligent.
It takes an open and intelligent man to reject the stereotypical male dominant role and eagerly explore the deeper and willingly obedient parts of himself.
you're deliciously sexually submissive (to some degree and on some level).
When you do indulge your deep, dark desire to surrender your self-control to a powerful, sensuous female, you find it totally satisfying.
you're very submissive!
Here is where My skill and experience come caringly, coquettishly, and competently into play.
I adore playing with you in wonderfully wicked ways beyond your wildest dreams.
Most men have never experienced the rewards of total sexual/sensual submission. They don't know the depths of their desires, the potential of their pleasure, or the real limits [often far greater than what they have assumed] of their ecstasy.
But I know.
I know all this and much! Much!! MORE. Because being a Classical Dominatrix is not only what I do, it's WHO I AM.
I see inside you, My little subbie.
I know that as you've been reading, you've either wanted to play with yourself or you actually have been.
If you're touching yourself right now, then relax into this obvious truth: you are already Mine.
Men who touch themselves so easily are ready and eager to go deeper and deeper under My control.
Think about that, My pet…..
Stroke yourself and be overwhelmed by the power and pleasure of Goddess Marquesa.
If you're not touching yourself right now, you interest and intrigue Me as well.
I enjoy watching a man try in vain to retain control of his PASSIONS….. although such a man's hand inevitably finds itself in his craving crotch.
You and your Mistress both know that is your destiny.
It is your destiny, because it is your DESIRE!
And I so love to melt a man's will until he becomes My eagerly masturbating SEX slave.
The longer he can resist, the greater My pleasure (and his) when he finally and completely surrenders.
If these words alone excite you, just imagine … Imagine what the SIREN sound of my VELVETY voice, the TANTALISING touch of my hand, the MAGNETIC ALLURE of My shapely, feminine legs, the TEASING technique of My world-class cleavage… and My other methods of Mesmerizing & mind blowing can do for you, with you, and to you!
When you submit to My sexual control, we are both rewarded. I receive the gifts,adoration and SATISFACTION that I yearn for.
And… you receive the deep submissive satisfaction you need!
You can let yourself go and let This Real Woman take charge.
I love to take a man in hand… figuratively and literally!
And if you are a good boy, you will feel the incredible rush of coming on command.
AND… cuming back for more.  Again and again and again….